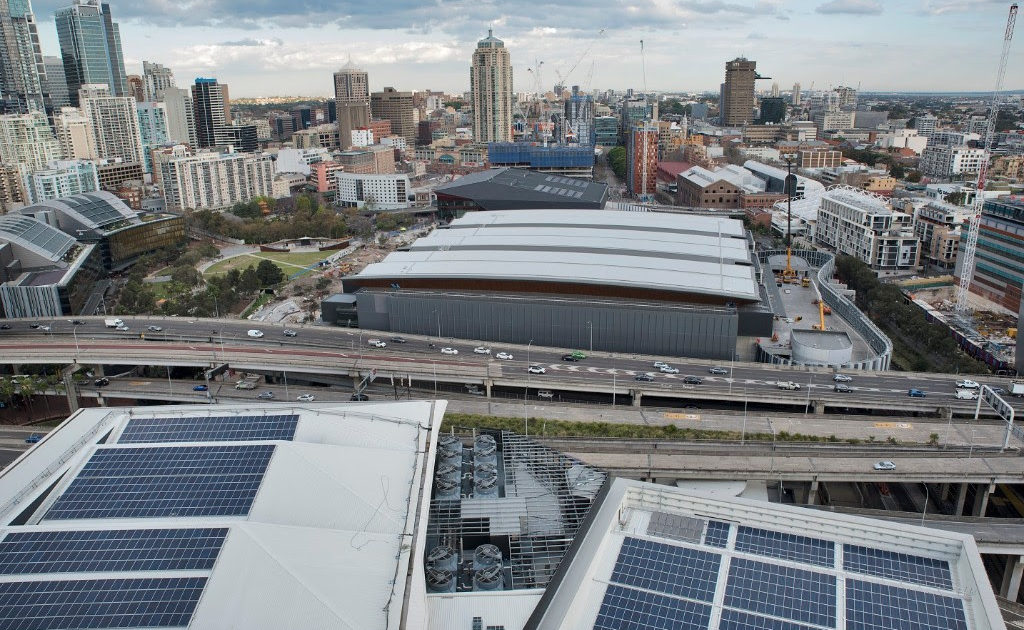 Hello,
Its been a big week in the world, and I'm sure many of us are still reeling from the tectonic shifts in the US.  Here in Australia, its also been a notable week for community energy.
Today, 4 years in the making, Sydney Renewable Power Company launched their share offer.  You can now be part of the community solar project on the new Sydney Convention Centre roof (see photo above). To be part of this great offer and for more information, click here.  
If that wasn't enough, Repower Shoalhaven also launched Repower Four and Clearsky Solar Investments have three projects almost open.
Back in Community Energy Congress land, we've got some great news to share with you:
NSW Government support for groups to attend the Congress
Partnerships with the Sustainable Living Festival and the Clean Energy Council
Media & engagement training and much more
With early bird discounts on offer until Xmas eve, and with the added incentive of special group rates, there's never been a better time to register for Congress 2017. To apply for group discounts, please email congress@c4ce.net.au.
To find out more about Congress 2017 and register click here! 
Fantastic offer from the NSW OEH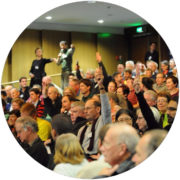 We're delighted to announce that the NSW Office of Environment and Heritage (OEH) are offering accommodation and registration support for NSW groups keen to attend the congress.

They have agreed to sponsor the registration and accommodation for one person per group at Congress 2017. However, both we and OEH hope that more than one person from each group will attend. Indeed, the hotel rooms accommodate two people, so this is a great opportunity to buddy-up!
This offer only lasts until 5 December, so get in quick! Head to the NSW OEH website to find out more.
If your organisation would like to find out more about Congress 2017 sponsorship options or ways to support people to attend please get in touch at secretariat@c4ce.net.au.
Remember the most important thing to make the Community Energy Congress a success is you and your community coming and participating. So register now!
We've partnered with the Sustainable Living Festival!
In what can only be seen as a match made in renewable heaven, we're very happy to announce that the Sustainable Living Festival (SLF) has come on board as a Congress 2017 partner. We're sure you'll agree it's a partnership that makes a lot of sense, especially given SLF's drive to achieve 100% renewables as quickly as possible.
Together, we are looking forward to making February 2017 a truly memorable one for renewables in Australia. There will be special offers and Congress teaser events during SLF. You can check out the SLF website here.
Clean Energy Council supporting Congress 2017!
We're also excited to announce that the Clean Energy Council (CEC) has come on board as a Congress partner. In their words…
The CEC is strongly supportive of the Community Energy Congress, and the development of community energy projects as an important tool for allowing members of the Australian community to benefit from renewable energy. A vibrant community energy sector will ensure that the industry is able to create many more advocates for the transition to a clean energy system. 
The Clean Energy Council is the peak body for the clean energy industry in Australia, committed to accelerating the transformation of Australia's energy system to one that is smarter and cleaner. The renewable energy industry is not complacent about the strong political and community support it receives and continues to explore and implement different models for sharing the benefits that projects can bring to rural and regional Australians.
We look forward to working with CEC and its members to look at how communities and the clean energy industry can work together through the Congress and beyond.
Sharing the Congress!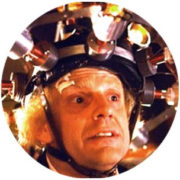 We want Congress 2017 to be truly representative of the community energy sector here in Australia. To do that we need your help.
Will you share the Congress far and wide?
To help you, we've pulled together a range of great resources. Our Welcome Video is a great one to share. You can of course stay up to date by following us on Twitter and Facebook. We also have a range of sample tweets, FB squares, website banners and other resources available to share via your social media pages here.
Breakout session – Media & Engagement Training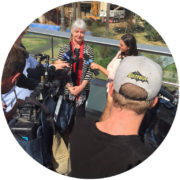 Grabbing headlines: find out how to capture media attention and make your next launch or project front page material.

We're excited to announce details of the first of the Congress Breakout sessions. This training will be led by media gurus Dinah Arndt and Zoe Edwards from Climate Media Centre. The training will provide an insider's guide to the way the media operates, practical tips and techniques that you can immediately apply and a resource to take with you, to make your community energy project a media success.
Congress

Sponsorship

The most important thing to make the Community Energy Congress a success is you and your community coming and participating. So register now!

However, the Congress would not be possible without our sponsors. We would like to thank our Platinum sponsors the Victorian Department of Environment, Land, Water and Planning, Future Super, City of Melbourne, Energy Locals and Yingli. As well as our Bronze sponsors Powershop and Infigen Energy.

If your organisation would like to find out more about Congress 2017 sponsorship options please get in touch at secretariat@c4ce.net.au.
Stay informed.
Join our mailing list and we'll keep you up-to-date with the congress as it approaches.