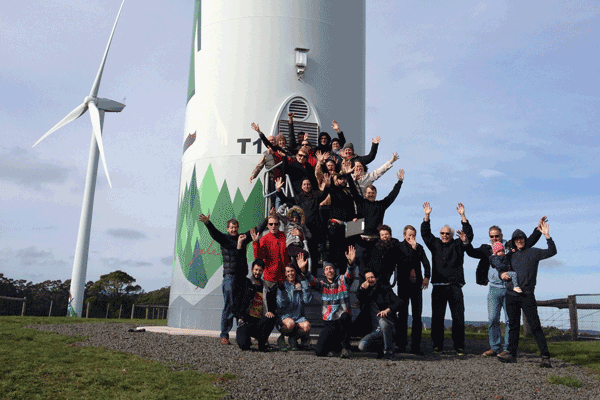 Hi,
Firstly, Happy New Year!!
We trust that your holiday period was rejuvenating and relaxing 🙂 Here at C4CE headquarters we couldn't be happier –  interest in Congress 2017 thus far has been nothing short of astounding!
Up to 800 people will attend the event, from the experts who pioneered the sector, to those who are just starting their foray into the community energy space. And tickets are selling FAST. With a focus on sharing information, developing skills, and fostering new networks, Congress 2017 will be a truly landmark event for community energy in Australia.
Get your tickets here!
In this newsletter we'll discuss:
Ghostpatrol at Congress 2017
Our amazing plenary facilitators
Volunteering at the event
Billeting – stay with a local!
City of Melbourne – Power Up
Tas govt sponsorship for Tassie groups
And more…
REGISTER NOW!  For some encouragement you can watch our rego video here.
To apply for group discounts, please email here.
Looking forward to seeing you in Melbourne in February.
Nicky and Steve
Congress 2017 Organising Team
To find out more and register click here! 
Nicky Ison, Tom Nockolds & Steve Turnock
C4CE Secretariat & Congress Organising team
Ghostpatrol at Congress 2017
In collaboration with the Sustainable Living Festival, along with City of Melbourne's Green Your Laneway program, Taubmans and Hepburn Wind, we have invited renowned Melbourne based artist Ghostpatrol to leave his mark on a secret laneway in Melbourne's CBD.
Scheduled for completion during the Congress (27-28 Feb), the project will see a unique take on 'greening' through street art that aims to bring awareness of living sustainably, and yes it will be eco-paint!
Born in Tasmania, David Booth (aka Ghostpatrol) brings the legacy of childhood on an isolated island covered with forests and water to his artistic creations. More than mere pictures, he creates entire worlds that draw influence from quantum physics, pop culture, cosmic science and the natural world. Booth's iconic visual language invites us to see beyond our immediate earthly existence and and gaze beyond into alternate realities and imaginary worlds.
Ghostpatrol has a strong history with the first community-owned wind farm, Hepburn Wind – having painted a 17 and 21 metre tall mural on each of the turbines, owned by 2000 community members. We are very excited to have him at Congress 2017!
Volunteering
It goes without saying that an event of this nature would not be possible without the support of a dedicated and enthusiastic team of volunteers. Integral to many parts of the event, it is our intention that volunteering at Congress 2017 will bring deep satisfaction, while also providing a forum for lasting friendships and a great opportunity for networking!
We've established a list of volunteer roles and tasks that we need help with at Congress 2017. All we ask is 5hrs of your time in return for unlimited access to all Congress sessions and side events. Tick the 'volunteer' tab when you register for the Congress and we'll get in touch to discuss details. Thanks in advance!
City of Melbourne Powering Up – Building momentum for community power

Across Victoria people are getting together to take renewable energy into their own hands. As part of the Sustainable Living Festival 2017, the City of Melbourne will be hosting three free public information sessions to generate momentum towards community energy in Melbourne.

Come along to discover the latest on community-led renewable power from experts including our very own Nicky Ison, connect with like-minded people, and learn about the 2-day Community Energy Congress that will conclude this year's SLF.

Powering Up – Boyd Community Hub, Southbank
Thursday 9th February
6:30pm – 7:30pm
Register Here

Powering Up – Kathleen Syme Community Centre, Carlton
Sunday 12th February
10:30am – 11:30am
Register Here

Powering Up – Library at The Dock, Docklands
Tuesday 14th February
6:30pm – 7:30pm
Register Here

Book your place at Congress 2017 HERE.
Congress

2017

Facilitators

It gives great pleasure to introduce our two facilitators, Nina Terrey and Erland Howden. Both exceedingly well qualified, these are the people who will be guiding us through the Congress plenary sessions.
Nina is a leading innovation co-design expert and practitioner. Her work focuses on how to solve public problems by taking a co-design approach and empowering people to co-create innovative solutions. Nina is a Partner of ThinkPlace. Nina consults and advises governments and other organisations on public innovation, combining research and co-design methods to solve complex issues. Nina has over 20 years working across complex systems and most recently has been working with ARENA as part of their Energy Innovation Lab (A-LAB).
Erland is a facilitator, designer and progressive campaigner with over ten years experience in non-profit sector campaigning, strategy, governance and community organising. With training in deliberative and participatory facilitation and experience leading and developing purpose-driven groups and networks, he has a deep connection to the community energy sector. Erland is a director and former chair of the Blue Mountains Renewable Energy Co-op and sits on the board of Solar Citizens, a national campaigning organisation advocating for renewable energy and the rights of solar owners.
Billeting – stay with a local!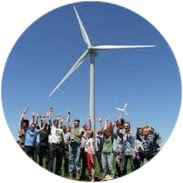 Having a hard time justifying accommodation costs? Or just prefer to stay with a local? We have a range of Melbourne hosts who'd love you to come and stay!
Register your interest when you sign up to attend the Congress and we'll find you a great host, promise!
Group discounts available til 31 January!
 
Group discounts are a great way to save some money on registration costs and attend the event with friends and colleagues. Until 31 January we are offering 5% off for groups of 5 or more, 10% off for 10 or more (email here for details).
Stay informed.
Join our mailing list and we'll keep you up-to-date with the congress as it approaches.