The Main-Stream: Stories of Success
With over 50 fully operating community energy projects in Australia, it is possible to be inspired by what has already been achieved and is already happening. This is a big picture session which will illustrate the possibilities of community energy and showcase the stories of established community energy projects which are up and running, now generating electricity or very close to it.
This session is especially well suited to community groups, local government and industry stakeholders who are new to community energy or are still on the journey to their first success.
Our presenters will share their first-hand experiences and what their success took in terms of the challenges they faced and overcame, what enthused and sustained them, and the lessons they learnt along the way.
The session is structured in two parts. First, a series of presentations to give us a snapshot of each of these success stories. Second, an interactive format to allow you to ask questions and discuss particular areas most relevant to your own community energy interests and projects.
Craig Chappelle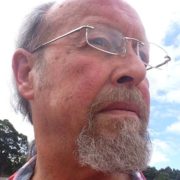 Founder & Director, Denmark Community Wind
Craig has been a Denmark, WA resident for 34 years and an active environmentalist for 33 1/2 of them. He was a shire councillor from 1996 to 2003.  He oversaw the Denmark Community Wind project from an idea in 2003 through building and now operating a 1.6MW windfarm owned by 116 shareholders – nearly all of whom are local residents.  Craig says that helping reduce his community's dependence on fossil fuels is among the most rewarding thing he's ever done.
Sharyn Hunnisett
Environmental Strategies Officer, Lismore City Council
Sharyn has been responsible for successfully formulating and delivering Lismore City Council's Climate Change and Sustainability programs since 2002. Her role includes developing sustainability priorities within the organisation and formulating relevant projects and targets. Sharyn is currently leading the implementation of the councils 2023 Renewable Energy Master Plan which incorporates Lismore Community Solar – an innovative Council/Community Energy project.
Andy Cavanagh-Downs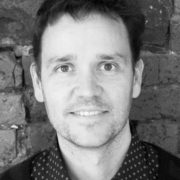 Executive Director, Embark
Embark is a not-for-profit that assists communities to participate in renewable energy and low carbon initiatives, such as the Sydney Renewable Power Company, who's flagship solar array is on the roof of the Sydney International Convention Centre.  Andy joined Embark after working in finance for over 10 years in Zurich, London and Sydney.  He has extensive experience in capital raising, project design, project implementation and strategy.
Jo Kaptein
Project Officer, Hub Foundation
The Hub Foundation's largest initiative is the campaign for More Australian Solar Homes (MASH) which has installed over 650 solar rooftops in Central Victoria in just over 2 years. Jo co-ordinates all aspects of the program including supplier and product selection, partnerships, pricing, community engagement and marketing. Jo brings a combination of commercial marketing experience, project management skills and strategy to her work in renewable energy.
Dr Christina Kirsch
Founding Director, ClearSky Solar Investments
Christina has over 20 years experience working as researcher, academic and consultant on major organizational change and technology projects.  She is passionate about supporting social innovation and the transition of our organisations and industries into the post-carbon economy. One example of which is ClearSky Solar Investments, a social enterprise that links community investors with high quality, low risk solar projects.
Chris Weir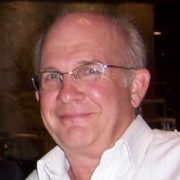 President, Bendigo Sustainability Group
Chris has over 30 years experience in the digital multimedia production industry. As Apple developer and creative technologist he is currently involved in the development of virtual reality experiences. As president of the Bendigo Sustainability Group he has been involved in a number of community projects. These have included a major energy efficiency information program, setting up a 'Pop up" energy shop and a number solar installations on the community buildings such as Bendigo Library, Discovery Centre, Bendigo Tramways and the Archive Centre.
Growth through partnerships: Working with Renewable Energy Developers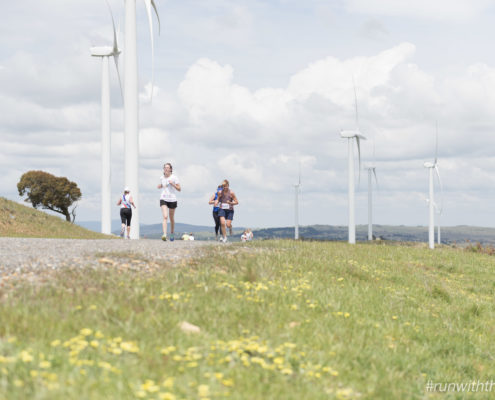 This participatory session brings together experts talking about the mid to large scale renewable projects, what they can mean for communities both in regards to partnerships and local benefits – how can communities partner with developers and how can they get ready for the coming energy transition.
The session is structured in two parts. First, a series of presentations to give us a snapshot of a range of case studies and topics including:
Learnings from the current research project 'Enhancing Social Outcomes in Wind Development'

Learnings from ACT Auction process and innovations in community benefits

A case study – the CWP Sapphire Wind Farm community investment testing

Case Study – The Woodend Wind Farm and WestWind community developer partnership

How we prepare for our coming energy transition and create as much local benefit as possible
Second, an interactive format to allow you to ask questions and discuss particular areas most relevant to your own community energy interests and projects.  
Kane Thornton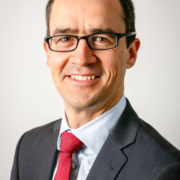 CEO, Clean Energy Council
Kane has over a decade's experience in energy policy and leadership in the clean energy industry. Kane has advocated for and helped design the policies that have been critical to the clean energy industry's growth, and continues to be an active political advocate, public presenter and spokesperson for the clean energy industry.  His previous roles include senior manager and advisor for Hydro Tasmania and executive officer of Renewable Energy Generators Australia.  Kane is a graduate of the Australian Institute of Company Directors, has a Masters in International Urban and Environmental Management and Bachelor of IT.
Taryn Lane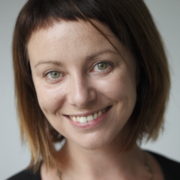 Community Manager, Hepburn Wind
Taryn has over 15 years of community development experience. Working for Hepburn Wind, Taryn has been part of pioneering the community energy movement in Australia, including designing the benefit-sharing model for Hepburn Wind.  Taryn also worked for Embark Australia for 5 years, mentoring other community energy groups.  Taryn is a founding director of the Australian Wind Alliance and Chair of C4CE.  Taryn was the lead for the Victorian Guide to Community-Owned Renewable Energy, an author of the National Community Energy Strategy and the Community Energy Finance Toolkit.
Simon Corbell
Victorian Renewable Energy Advocate
As the first Victorian Renewable Energy Advocate, Simon's role is to promote the state's renewable energy sector. Simon was previously ACT Deputy Chief Minister and Minister for Environment and Climate Change and served in the ACT Legislative Assembly between 1997 -2016, where he put the ACT on track for 100% renewables by 2020. Simon was a joint winner of the Banksia Foundation's Gold Award for the ACT Solar Auction program. He is also a Patron of the Australian Solar Council and a University of Canberra Adjunct Professor.
Lisa Stiebel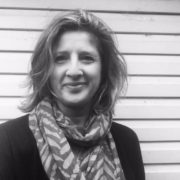 Manager, Community Engagement, CWP Asset Management
Lisa is a graduate of Oxford University with a Masters in Climate Change from ANU, Lisa has over 20 year's experience in strategic communications, community development and project management in the not-for-profit and business sectors. Her interest is in the crossroads where renewable energy meets community, unlocking opportunities and discovering ways in which the transition to renewables can help to improve people's lives and strengthen community.  In addition to working for CWP, Lisa runs QED Energy, a Canberra-based renewable energy consultancy.
Melanie Robertson
Chief Executive Officer, Committee for Ballarat
Melanie has a track record of advocacy, collaboration and financial management across private and public sectors. In her most recent position as Manager of the Waubra Wind Farm and Asset Services, she was responsible improving work place culture and community engagement. Melanie has served on a range of Boards including Buninyong Community Bank and the Central Victorian Greenhouse Alliance. Melanie holds a Masters in Environmental Engineering Management, MBA, Bachelor of Applied Science (Environmental Health) and Bachelor of Medical Science.
Barry Mann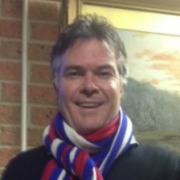 Team Leader, Macedon Ranges Sustainability Group (MRSG)
Barry has been involved with MRSG for the last 9 years.  His primary focus has been the establishment of a local community wind project.  After the imposition of anti-wind planning laws in 2010, he shifted his focus to solar PV, where he successfully sought grant funding and project managed the installation of solar and a small wind project at a local primary school. Barry is currently managing the establishment of a community-developer partnership between MRSG and Westwind, to build a 5 turbine wind farm near Woodend.  
Tobias Geiger
Managing Director, WestWind Energy Pty Ltd
Tobias holds a Masters of Science in Aerospace Engineering. For the past 22 years he has been working in wind energy with assignments ranging from design of rotor blades and manufacturing to wind farm development and commercialisation. Tobias has been deeply involved in the wind energy sector in Europe, Canada and Australia. Since 2007, Tobias has led WestWind Energy, which has been involved in the development of over 1500MW of wind energy projects in Australia.
Doing it! Community Energy Financing, Legals and Risk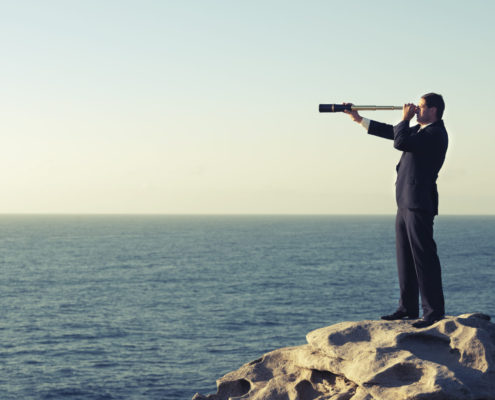 This participatory session brings together experts from the community energy, legal and finance sectors to share their experience and advice in pulling together complex community renewable energy projects and mitigating risk. The session is aimed at community energy project leaders developing their first investment model or making the transition from a donations model, as well as lawyers, finance professionals and others interested in the community energy space. The workshop runs over two hours and will cover :
Legal structures and agreements required for community energy projects
An introduction to the Community Energy Finance Toolkit and key financing lessons & tips
Risk management and assessment tools.
We also aim to undertake a participatory 'risk assessment mapping' exercise to identify and rate various forms of risk commonly experienced in community energy projects, and develop mitigation strategies against them.
Manny Pasqualini
Director, Community Power Agency
Manny sees community-owned renewable energy as a perfect blend of community building, social enterprise and clean energy development. Manny has played a leading role in advocating for strong and innovative State and Federal government policy support for community energy, most recently through the Renewables For All project. Manny' is currently working with several Melbourne metro and Victorian regional communities to help develop and implement their community energy vision.
Jennifer Lauber Patterson
Managing Director, Frontier Impact Group
Jennifer is currently a board member of Sustainability Victoria and Chair of the Board of Yarra Energy Foundation. Jennifer is a specialist in carbon and energy markets with over 25 years' experience in the banking and energy sectors. Jennifer established ANZ's Electricity, Carbon and Renewable Markets Business and developed National Australia Bank's (NAB) Environmental Treasury Solutions business.  Jennifer is passionate about innovative technologies and business models that clean our energy, air and water, this led her to develop the Community Energy Finance Toolkit.  
Simon Currie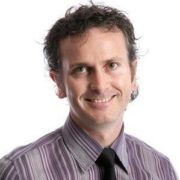 Head of Global Energy, Norton Rose Fulbright
Simon is recognised as a thought leader on the transformation of the energy sector. He regularly advises clients on the development of clean energy legal services. He understands utility regulation in key markets and how to meet the requirements of all stakeholders including customers, developers, contractors, utilities, regulators, investors and funders.  Simon has strongly supported the growth of the community energy sector in Australia and other countries such as the UK.    Simon advises large-scale wind and solar developments on models for community investment and has contributed to articles and resources on legal issues in the community energy sector.
Huon Hoofesteger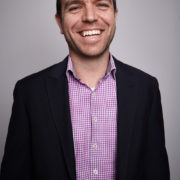 Smart Commercial Solar
Huon began working in solar 10 years ago.  He is proud to work for a company – Smart Commercial Solar that stands for people first. Huan has been involved with projects for Essential Energy, NSW Rail, Bunnings and HammondCare . Community solar has been a significant advancement in the industry and Huon and his team has played an integral role with ClearSky Solar Investments to create some of the most successful community owned projects in the industry.
Kylie Hitchman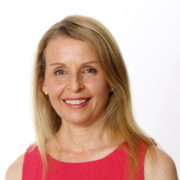 Director, ClearSky Solar Investments.
ClearSky Solar Investments (CSSI) is a social enterprise established in 2013 with funding assistance from the NSW Government. ClearSky supports communities and individuals to invest in solar projects – to date $1.7 million has been invested in 14 projects. Kylie has been an environmental activist for the past 35 years and has worked for Greenpeace, CANA and as a journalist. Professionally Kylie is a psychologist and works as a therapist and lecturer in Medical Ethics at UNSW.
Energy Justice: Community Energy and Fossil Fuel Affected Communities
Community energy projects are emerging all over the world as people try to find ways to either transition their regional economy away from fossil fuels, or to avoid new projects being established. In this session, local leaders will share how they are working to build new energy systems while strengthening their local economy. Come and hear how these projects got started, the challenges they have faced and how they have overcome them.
Amanda Cahill
CEO, The Next Economy
Amanda  has spent the last two decades supporting the emergence of more resilient, socially just and ecologically sustainable local economies across the Asia-Pacific region. The Next Economy applies participatory and strengths-based approaches to research, plan and implement diverse economic activities that not only support increased employment and investment opportunities, but also move us closer to achieving a zero emissions economy. This work ranges from assisting the Byron Shire achieve zero emissions within ten years to working with coal and gas affected communities to identify economic opportunities beyond fossil fuels.
Ron Ipsen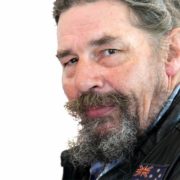 Voices of the Valley
Ron Ipsen is a 3rd generation power station worker with a mixed background in medicine, arts and engineering. He settled in Operations at Yallourn W Power Station, before being was compulsory retired in 1991 after a motorcycle accident. Ron built the first regional ISP in Gippsland and pioneered the Internet industry. Ron challenged the state goverment during the Hazelwood minefire proving the need for increased medical assistance. He is now working on health and transition to ensure that his community has a future.
Dr. Shota Furuya
Researcher, Institute for Sustainable Energy Policies
Shota works on community based renewable energy development in Japan. He focuses on the process in which different local stakeholders share a sustainable and creative future vision. He will be talking about his role in facilitating community energy in Fukushima – a community facing a huge energy transition.  In addition to research and practical support for community based renewable energy development, Shotahas actively engaged in editing and publishing a number of pieces on Energy-Democracy.
Dianne Montague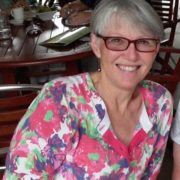 Energise Gloucester
When Dianne moved to a farm 30km from Gloucester eight years ago, she didn't think that her twenty-five years of experience in Sydney as a psychotherapist, counsellor and group facilitator would be utilised quite so quickly. As a concerned resident she became involved in the community group campaigning against the proposal for a coal mine close to town. As the President of Gloucester Residents in Partnership, Dianne witnessed the mental stress and trauma that many residents were experiencing. At the Groundswell Gloucester 'Sustainable Futures' conference the idea was floated of forming a community energy group. 'Energise Gloucester' was formed, with the proposal for the first project well underway with an aim to reunite the community.
Pat Burrows
Energise Gloucester
Since retirement in 2003 Pat has developed an active interest in the betterment of local community.  She is involved in the local food movement in her adopted home town of Gloucester, NSW, as well as the newly set up community energy group, Energise Gloucester.  Her background is in the IT industry, having worked as a project manager for many years in Melbourne before moving to NSW to be nearer her family. She is excited to be participating in the congress to share the experiences so far of Energise Gloucester.
Tiffany Harrison
Project Coordinator, Zero Emissions Byron Project
Tiffany has varied experience in the environmental sector, both internationally and locally. Subsequent to completing a Bachelor of Science in Ecology and Conservation Biology, Tiffany worked in the developing island nation of Palau, in the northern Pacific. Here she saw first hand the impacts of climate change through the inundation and loss of islands. Since then, she has primarily focused her work on climate change policy reform and action. Tiffany was drawn to the Zero Emissions Byron Project's potential for addressing climate change and helping to instigate the spread of local level action.
Skill-up: Grabbing headlines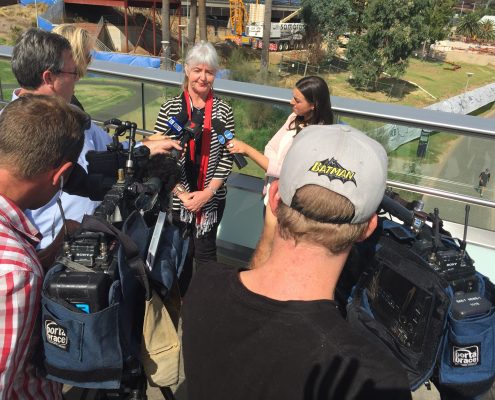 About to launch your community energy project? Or wish to celebrate a milestone in your venture? This Climate Media Centre workshop will help you maximise publicity by capturing the media's attention. Grabbing headlines can inspire others to get involved and support your project, or even inspire them to build their own.
Across two hours you will get the insider's guide to the way the media operates, and how to make your story or launch more attractive so it is reported on. As well as getting practical tips on how to scrap the tech talk for compelling messages, you'll learn how to pitch to journalists and producers and build relationships to make the most out of your local paper and radio station. Media interviews need to be punchy and to the point. A handy guide to launching events will also be made available to attendees.
Dinah Arndt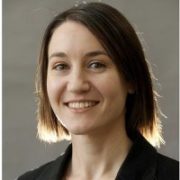 Director, Climate Media Centre
Dinah is an award-winning communicator who understands the media intimately having worked on both sides of the fence. Before joining the Climate Media Centre her most recent roles were Media and Advocacy Manager at Cancer Council Victoria, and was a print and online news reporter for more than a decade at Fairfax Media in Victoria and Tasmania, including Chief Political Reporter for The Examiner in Tasmania.  At the Climate Media Centre, Dinah leads the team connecting journalists with powerful stories about Australian people and places affected by climate change now, as well as the inspiring tales of those behind all sorts of solutions.
Zoe Edwards
Media Advisor, Climate Media Centre
Zoe is armed to the teeth with radio, digital and television news experience. For the past four and a half years she has worked at ABC in various reporting and producing roles, including on its flagship political TV program Insiders and national breakfast TV program News Breakfast.
The Main-stream: Back to the Future Part I
Maximising value – solar, storage and all things trading
Community energy projects are rapidly increasing in number. Yet the technologies and business models deployed to date have been relatively limited. National debates on energy security highlight need to embrace the emerging challenges of matching local generation and usage if we are to deliver clean, affordable, and reliable energy to our communities. This session will offer the opportunity to hear, debate, and seek inspiration on how community energy will intersect with innovative technologies and business models in the form of energy storage, demand response, blockchain, microgrids and local electricity trading.
Prof Ross Garnaut (AO)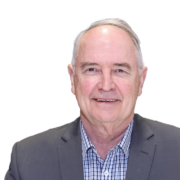 Professorial Research Fellow, University of Melbourne
Professor Garnaut has had longstanding and successful roles as policy advisor, diplomat and businessman. He was principal economic adviser to Australian Prime Minister Bob Hawke 1983-1985, and Australian Ambassador to China 1985-1988.  He is the author of a number of influential reports to the Australian Government, including The Garnaut Climate Change Review, and The Garnaut Review 2011: Australia and the Global Response to Climate Change. Recent books include The Great Crash of 2008 (with David Llewellyn-Smith, 2009) and Dog Days: Australia After the Boom (2013).
Jay Rutovitz
Research Director, Institute for Sustainable Futures
Jay is an environmental scientist who has worked in renewable energy and energy efficiency since 1994, after 15 years as an electrician. She has worked on precinct scale options for designing energy smart solutions, was the lead author for the NSW Bioenergy Handbook, and worked on the early development of Network Opportunity Mapping. She is working on a number of projects aimed at optimising the interaction between distributed and renewable energy and network management, including a strong focus on Local Electricity Trading.
Dean Spaccavento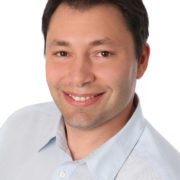 Co-founder, Reposit Power
Reposit Power is a leading distributor energy company that integrates software with solar battery systems to reduce our reliance on fossil fuels. Before devoting his time to Reposit Power, Dean served as the Chief Information Officer of Energy Response. Dean is refreshingly direct and considers himself as a grid nerd, having an intimate understanding of the electricity space and high performance enterprise software for modern grids.
Darius Salgo
Co-founder, Nexergy
Darius believes that empowering communities with accessible, clean energy is the path to a more equitable energy system. Darius worked in the USA in design and implementation of small-scale wind systems in hybrid microgrids. Returning to Australia he work in wind farm operations and electricity trading on Australia's National Electricity Market (NEM) prior to cofounding Nexergy. Nexergy is a startup developing a local energy trading platform. The platform enables people who own solar and batteries to trade their electricity with others in their community.
Andrew Tanner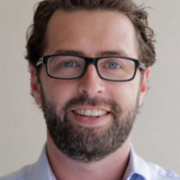 VP Business Development, Geli
Geli provides a software platform for the emerging internet of energy to control distributed energy resources, such as energy storage. Andrew is based at their headquarters in Silicon Valley and has been spearheading the Australian expansion of the company which is newly located in Melbourne. A former recipient of the Advance Global Australian of the Year in Cleantech, Andrew has been developing and commercialising renewable energy technologies for the past 15 years.
Growth through partnerships: Working with Network Companies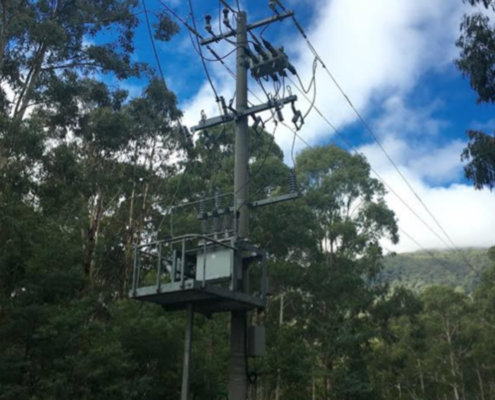 The transformation of the electricity network is certainly now upon us. Years of environmental advocacy, rapid technology advances and shifts in consumer demand are driving an unprecedented shake up of our century-old supply network. With this change come opportunities (and some risks) to harness the value of renewable energy across the grid as we drive towards zero emissions.
Community renewable projects are often daunted by the myriad of processed to connect to the grid and frustrated when they don't receive a fair price for their homegrown generation. On the other side of the fence, network operators have been aggrieved by the need to manage the technical impacts of connecting variable generation while traditional business models 'death spiral' from lower consumption. New partnerships are emerging with networks, communities and technology providers that are finding value resolving past frustrations and identifying 'win, win, win' projects.
Join Bruce Thompson, founding Chair of C4CE and now partnerships manager at Greensync and a panel of representatives from network companies, community energy groups and technology companies to better understand where community energy projects can work with rather than against networks to transform the grid to enable 100% renewables, improve affordability for all whilst maintaining safety and reliability.
Bruce Thompson
General Manager, Product Strategy, GreenSync
Bruce
is a recognised leader in the sustainable energy sector bringing together unique skills and experience to build practical responses to climate change.
Bruce
spent 12years with the Moreland Energy Foundation Ltd, establishing and leading initiatives including the Moreland Solar City, ZeroNet Energy Town and Positive Charge social enterprise to engage community, industry and government in effective and efficient models to transform our energy sector.
Bruce
was the founding Chair of the Coalition for Community Energy and continues to support the community energy sector in an informal capacity.
Bruce
has recently joined GreenSync, a leading energy technology company, supporting their mission to optimise energy grids to enable 80%+ renewables.
Beth Keddie
Product Manager, Jemena
Beth
 has worked in and adjacent to the energy sector throughout her varied career in strategy and finance roles from copper mining in Chile to electric car infrastructure in Melbourne.  Most recently she has taken up a new role at Jemena, tasked with understanding and responding to customer needs in our changing energy market.  She is excited about working with Jemena's customers and community groups to further enhance the benefits of renewable energy and enabling technologies by leveraging network infrastructu
r
e.
Matthew Charles-Jones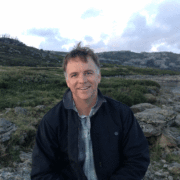 Co-President, Totally Renewable Yackandandah
Growing up in North East Victoria, Matthew grasped early the value of undeveloped landscapes; enjoying the privilege of un timed play in mud, streams and forests.  Backgrounding this work is formal studies in Education, Outdoor and Environmental Education and Ecology. More recently he has more actively diverted his attention to sustainability and practical methods to reduce our collective impact on nature.  Currently Matthew is Co-President of Totally Renewable Yackandandah, a small and passionate group working to transition 'Yack' to a reliance on 100% renewable electricity by 2022. This 100% journey is increasingly punctuated by unforeseen opportunities, unexpected creativity and unbelievable support.
Mark Judd
Manager, Community Energy, Ausnet Services
Mark Judd holds a Bachelor in Surveying from the University of Melbourne.  Upon graduation, Mark worked as a hydrographic surveyor on many of the major port developments in Australia in the 80's.  In 1994, Mark started Geomatic Technologies (GT) with a colleague, a company specialising in linear infrastructure mapping, GIS and mobility solutions.    In 2014, GT was acquired by AusNet Services and today Mark works with AusNet Services in a role engaging with communities and developing clean energy solutions.
Tristy Farifield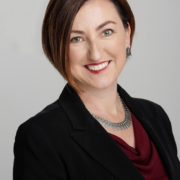 Sales Engineer, Energy Solutions, Synergy
Tristy is a renewable energy professional with 15+ years experience.  Tristy has recently joined Synergy, Western Australia's state-owned gentailer, where she is responsible for new energy technology trials, including electric vehicles and peer-to-peer trading. Prior to this, Tristy worked for Western Power, where she initiated its 'Stand-alone Power System' project, coordinating a multi-disciplinary team to consider the potential of stand-alone power systems to provide a cost-effective alternative to network replacement in fringe-of-grid locations.  Tristy has an MSc (Renewable Energy) from Murdoch University and started her career in renewable energy as a climate change campaigner with Friends of the Earth in Melbourne, the ACF and Conservation Council of Western Australia in WA.
Greg Hannan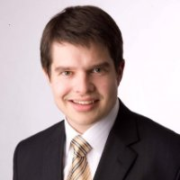 Head of Strategy, United Energy
Greg holds extensive experience and expert knowledge in the energy sector in Victoria across generation, retail and networks. Originally trained as an electrical engineer, Greg holds a unique perspective, having undertaken roles in energy trading, market analysis followed by senior advisory roles for Victorian Energy Ministers and Premiers. His current role at United Energy provides leadership on strategic issues and industry developments such as the emergence of distributed local energy markets to enable the network to respond to the needs of customers and transformative technology.
Doing it!: Models of Community Solar Training
Developing a community energy project is a complex affair. There are now almost 90 community energy groups in Australia but only a small number of those have successfully completed any projects and even fewer have completed more than one project. Rather than reinventing the wheel, the fastest way for your group to complete a solar project is to adopt and possibly adapt an existing, proven model.
This training session will be spread across two break-out sessions on day two of the Congress. The community members involved with developing the proven models will be there to share their knowledge and expertise with you. There will be learning activities built into the structure of the training to ensure you've applied the learnings to your project's own situation and taken advantage of having direct access to these experts.
After a short overview of the successful models for community solar, the training will break into three focus areas covering the major categories of: donation, investment and multi-household. Each of these areas will explore the "top three" elements that you need to get right if you're going to be successful in applying the model in your community.
Tom Nockolds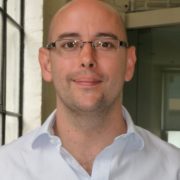 Director, Community Power Agency
In 2012, Tom left his corporate career to pursue a vision in the of a world where people share the benefits and the burdens of the world more fairly. As one of the founding members of Sydney group, Pingala, Tom has helped oversee the continued commitment of a core group of volunteers working to bring community energy projects to the wider Sydney community. Tom has a strong knowledge of the different business models being adopted or considered by community energy groups in Australia and has helped groups navigate their way through the complex technical and regulatory environment.
Heather Smith
Committee Member, CORENA
Heather is an electrical engineer and has been both an industrial energy efficiency consultant and a climate change policy maker. After many years in state government Heather has moved on to focus on community energy. She is a Churchill Fellow, recently returned from looking at the role of community energy around the world in provoking change and defining each country's energy transition. Heather has been on the management committee of CORENA for the past 18 months and has recently joined the Steering Group of the national body – the Coalition for Community Energy.
Jo Kaptein
Project Officer, Hub Foundation
The Hub Foundation's largest initiative is the campaign for More Australian Solar Homes (MASH) which has installed over 650 solar rooftops in Central Victoria in just over 2 years. Jo co-ordinates all aspects of the program including supplier and product selection, partnerships, pricing, community engagement and marketing. Jo brings a combination of commercial marketing experience, project management skills and strategy to her work in renewable energy.
Adam Blakester
Starfish Initiatives
Adam is a sustainability entrepreneur and social change strategist with diverse environmental, community, business and government experience. With qualifications originally in accounting and taxation law, Adam blends strong business and organisational acumen with expertise in leadership, management, community development, facilitation and communication.
Chris Cooper
Founder, Suncrowd & Repower Shoalhaven
Chris is CEO of Suncrowd, a social enterprise aiming to take renewable energy to the people via a unique community approach. Previously, Chris was the founding-member of Repower Shoalhaven, one of Australia's leading community solar organisations, and an energy economist at the Institute for Sustainable Futures (ISF) at the University of Technology, Sydney. He was also co-founder of Berlin Bangers, a member of the Sydney food-truck fleet. In 2015, Chris was awarded a Winston Churchill Fellowship and travelled the world meeting visionaries and leaders who are building the next generation of people-powered energy organisations.
Energy Justice: Aboriginal Renewable Energy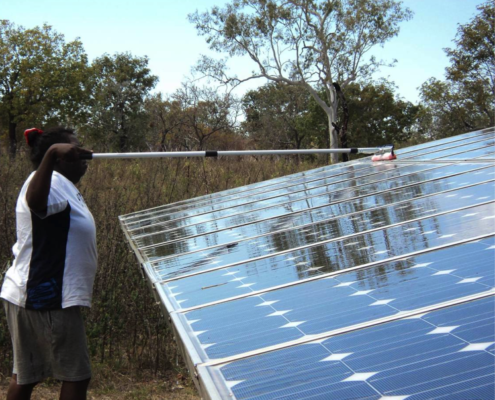 Workshop – Renewable energy in Canadian First Nations; what can we learn for Canada for Aboriginal communities in Australia
Canadian First Nations have been rebuilding their communities over the past 15 years with successful renewable energy projects that are bringing pride and increasing the wellbeing of each community. These successful hydro and solar projects represent not only the critical importance of clean energy, but the central role the natural world plays; a force that has guided and inspired these nations for thousands of years. This connection to the power of the natural systems that govern all life, are at the heart of these projects. It is with this understanding that these communities plan 100 years into the future for their children and their children's children.
In this workshop you will hear from Chief Gordon Planes and Melina Laboucan-Massimo.  They will particularly focus on the possibilities and potential of renewable energy in First Nations communities. What are the ownership models? What technology is most appropriate? How do you ensure tangible outcomes beyond technical installations that bring real solutions for the communities? What are the specific policies that have enabled the success and number of projects to get over the line? In short, what can we learn from Canadian Nation's success for communities here in Australia.
If you're working with sustainable projects in communities across Australia, have a particular interest in social justice or know a community that is interested in renewable energy; then come along and hear first hand how it can be done. A hands on, practical, informative, inspirational session on all the possible ways renewable energy can empower, rebuild, upskill, increase resilience in community.
Melina Laboucan-Massimo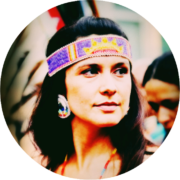 Melina is Lubicon Cree from Northern Alberta. She has worked on social, environmental and climate justice issues for the past 15 years. She has studied and worked in Brazil, Australia, Mexico, and Canada focusing on resource extraction, media literacy and Indigenous treaty rights. She has produced short documentaries, researched, and worked on topics ranging from the tar sands, land protection, water issues and cultural appropriation. For the past 9 years she's worked against tar sands expansion as a Climate & Energy campaigner with Greenpeace in Alberta as well as with the Indigenous Environmental Network internationally. She recently finished her Masters degree in Indigenous Governance at the University of Victoria with a focus on Renewable Energy in First Nation communities. This past summer she completed a 20.8kW solar installation in her home community of Little Buffalo in the heart of the tar sands. She serves as a 350.org board member and is on the steering committee for the Energy Futures Lab.
Chief Gordon Planes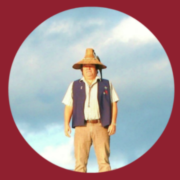 Gordon's traditional name is HYA-QUATCHA, named after his great grandfather from Scia-new, (CHEE-A-NEW), THE SALMON PEOPLE. He has been elected Chief of T'Sou-ke (SAA- UKE) nation for the last 8 years. Gordon has previously been a logger, commercial fisherman, pipe fitter by trade and a manager with Federal parks on Vancouver Island.
Gordon is a Coast Salish artist and carver, traditional singer and captain of T'Sou-ke (SAA-UKE) traditional dug-out canoes. Gordon and his wife, Marcella live in the village of SCIA-O-SUN, they have 6 children and 6 grand-children. He is actively working closely with the community with renewable energy, food and water security, cultural renaissance and Economic Development.
Skill-up: Who's with you? How to build community and political support for your project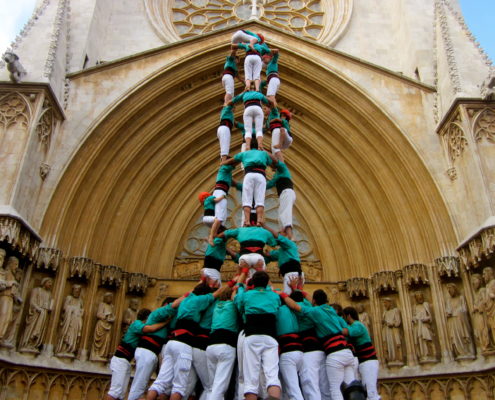 Is building a stronger community of renewable energy supporters an aim of your project? Are you having trouble getting the backing of your local representatives of whatever political stripe? Come join us for this session to explore why it's so important to build community and political support for your community energy project – and what that looks and feels like.
We'll be talking about what it takes to get deep community ownership and grow your team from a handful of hardworking legends to a town hall full of people playing a meaningful role in making your project happen. We'll also talk about what it would take to overcome political barriers that are holding your project back and how you can persuade your councillors, MPs and other gatekeepers to champion your cause – or work around them if they just don't get it.
We will hear about inspiring real world examples and discuss some techniques and resources to help you take your project to the next level.
Jarra Hicks
Founding Director, Community Power Agency
As well as working at Community Power Agency, Jarra is a PhD Candidate at the University of NSW. She has been involved in many different community energy projects and campaigns, giving her a rich experience in community engagement and community organising. Among other things, her research explores how community participation and empowerment are facilitated through community energy projects, specifically looking at the impact of choices made around community engagement practices, legal structure and economic arrangements.
Taegen Edwards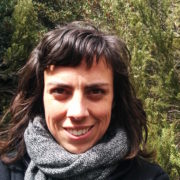 Steering Committee, Solar Citizens
Taegen is a community organiser with almost a decade of experience working on community-led climate action initiatives. At Solar Citizens she worked to support a large national network of solar-loving Aussies who have become a formidable political force to protect and grow solar. Taegen previously worked in public policy, training and research roles. She helped establish the Yarra Community Solar project and recently worked on the Smart Energy Communities campaign aiming to get cross-party support for strong community renewable policies.
Part II of Models of Community Solar Training, How to build community and political support for your project continue as described above in Breakout  #2 sessions.
The Main-stream: Back to the Future Part II
Going deep – delivering 100% local renewables 
With the Paris Agreement in place, the challenge to deliver a zero carbon future by the middle of this century is on the table. Community energy groups are stepping up to lead this transformation from the ground up. This session will offer the opportunity to hear, debate, and seek inspiration on how community energy will intersect with innovative technologies and business models for coordinated local delivery of 'zero net energy' or '100% renewable' approaches. You'll hear from leading communities at the coalface, and experts on deep and rapid energy efficiency delivery, community bioenergy, and tackling transport and mobility challenge through electric vehicles.
Dylan Gower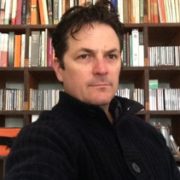 CLEAN Cowra
Dylan Gower, a local architect is one of the drivers of the CLEAN Cowra Inc. initiative. CLEAN Cowra Inc is advocating for a community-based, decentralised, aggregated Biomass-to-Energy model. This is based on creating a localised, circular economy around existing local agribusiness and industry with the support of local government. By developing an appropriate community enterprise model to meet these aims, CLEAN Cowra believes by encompassing those three aspects, this can be replicated in other regional communities and stimulate regional economic development.
Genevieve Barlow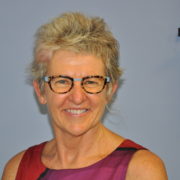 Communications and Engagement Director, Renewable Newstead
Renewable Newstead is working on a commercially viable model for switching the town's stationary energy supply to grid-connected, locally generated, renewable energy. In 2015 was granted $200,000 by the Victorian Government to develop this model. Newstead, has a population of about 800 with about another 500 or so living in the surrounding area. In 2009, a town summit nominated energy as a key focus for change. Since then a group of locals has worked steadily on how to make the switch.
Dr John McKibbin
Research Principal, Institute for Sustainable Futures
John focuses on applying data science, simulation and web technology to support sustainability policy, planning and design. At ISF John has worked with a wide range of clients including councils, energy networks, water utilities, and governments across Australia. More recently John has led the development of Ecologic – an app and cloud-based platform to help councils and community groups deliver mass energy audit and retrofit campaigns. John will lead a discussion on the potential of new technologies to enable innovative community energy efficiency campaigns.
Richard Keech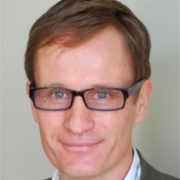 Member, Alternative Technology Association
Richard is an engineer, consultant and author with particular interest in clean tech. He has masters degrees in both Engineering (Electronics) and Environment (Energy Efficiency). Richard has nine years lived experience of hybrids and EVs, having been a very early adopter of electric vehicles. He bought his first EV in 2008 and his second in 2014. Richard was a contributor to Beyond Zero Emissions' 2016 report on electric vehicles.
Deane Belfield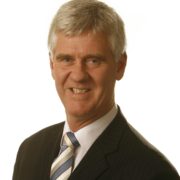 Mt Alexander Sustainability Group (MASG)
Dean is the principal of ECO2Sys, a sustainability consultancy and an active member of MASG, helping to develop practical initiatives towards the community's 2025 ZNET vision. Deane firmly believes that communities possess untapped local potential to meet their own resource and energy needs.  Prior to establishing ECO2Sys, Deane spent 20 years with global blue-chip companies, including Siemens and PriceWaterhouse Coopers where he held senior roles.  He has also been a postgraduate lecturer at Monash, LaTrobe, Swinburne and RMIT universities.
Energy Justice: Empowering vulnerable communities
A facilitated panel and participant discussion about the ways in which low income, locked-out and vulnerable Australians are experiencing the energy transition, and key options and examples of solutions to improve their participation in this transition.
Damian Sullivan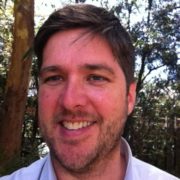 Senior Manager, Brotherhood of St Laurence
Damian Sullivan leads the BSL's Energy, Equity and Climate Change program, he has extensive experience working on the energy efficiency, energy affordability and climate change and their relationship to low income and vulnerable households. Highlights of his work include: the $3.7 million home energy efficiency upgrade program (HEEUP), leading BSL's policy work to improve energy efficiency policy, contributing to cutting edge research on energy poverty in Australia and the Victorian Energy Efficiency Target scheme.
Franziska Mey
Director, Community Power Agency
Franziska has degrees in Political Science and Regional Development from German Universities. After working at WWF Germany coordinating international sustainable regional development projects, she moved to Australia in 2011 and got involved in the community energy sector. Franziska was a key part of CPA's Renewables for All project that looked at the models supporting vulnerable households to access the benefits of clean energy. Franziska is also a PhD student at UNSW focusing on institutional drivers for community energy projects in Denmark, Germany and Australia.
Olivia Kembler

Head of Policy,The Climate Institute
Olivia he has worked in the US, UK, Australia and New Zealand across the fields of journalism, diplomacy and resources. She was the recipient of a Fulbright award to study in the United States and holds an MA in Security Studies from the University of Georgetown.  She has led multi-stakeholder research and advocacy projects on climate mitigation and adaptation, provided policy advice and analysis to state and federal governments, and participated in energy sector forums including CSIRO's Future Grid Forum.
Growth through partnerships: Working with Retailers
This session puts innovative energy retailer partnerships sharply in focus, to understand how partnerships between community energy groups / projects and retailers can be created for mutual benefit. We'll hear from a variety of retailers on the partnership models they are rolling out that have big potential to accelerate community energy and there will be an opportunity to hear from community energy groups on the way they are partnering with retailers.
There are many options available to working with retailers including entering into a power purchase agreement, which reduces the risk of energy market fluctuations for exported energy from community energy projects, providing billing and licensing support and delivering social benefit through a community ownership model.
There'll be plenty of time for questions and to discuss potential partnership arrangements directly with our panel which includes Congress sponsors Powershop and Energy Locals and community owned retailer Enova!
Adrian Merrick
Founder, Energy Locals
Adrian has gained over 15 years experience in energy retail roles. After returning to Australia, he spent four years running one of the country's largest energy retailers where he led the company into the Federal Government's Smart Grid Smart City trial. Adrian decided to put his experience to good use in a way that would help achieve outcomes for customers that are difficult for the major energy companies to deliver. This led to founding Energy Locals  Adrian was born and raised in Australia, moved to the UK as a teenager and joined the Air Force aged 16. He caught up on studying later and holds an MBA from London Business School.
Alison Crook AO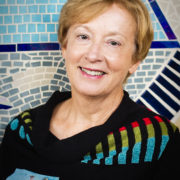 Chairperson, Enova
Alison is one of the founders of Enova Community Energy Ltd, a social enterprise that is Australia's first community-owned energy retailer.  Alison has had an interesting and varied career. This has included such diverse roles as: tutor in philosophy (Flinders Uni), Australian Volunteer International in PNG,  NSW State Librarian, Director General State & Regional Development (NSW) and Deputy Vice Chancellor Resources Monash University.  Along the way she has been named as Australian Business Woman of the Year, and Australian Business Leader of the Year (Professions), been awarded an AO for services to public administration and a Centenary Medal for services to business.
Ed McManus
CEO, Powershop Australia and Meridian Energy Australia
After a career as a medical research scientist, working in the media industry, working for realestate.com.au in roles across sales and marketing, operations, and pricing strategy, Ed then made the decision to do something that would positively impact the future of his children's lives and sought out an opportunity in the renewable energy space. This led to his leap to Powershop, ranked by Greenpeace as Australia's greenest energy company (2014 & 2015).  Ed is excited by the challenge of trying to make a connection with customers in an industry where trust is currently low. But it's also the idea of being a part of a business that strives to have a positive impact on the future of the planet that pushes him daily.
Gavin Ashley
Principal, Moreland Energy Foundation
Gavin is an experienced consultant who has worked in the development and sustainability sectors for over a decade. A planner by qualification – he holds a post-graduate diploma in Social Science (Planning and Environment). Gavin works for the non-for-profit Moreland Energy Foundation heading up their consultancy operations and taking a lead role in community energy reduction and renewables strategic work. Gavin project managed the Zero Net Energy Town project, participated in the development and workshop component of the Community Energy Guide for Victorians and is a member of the C4CE Steering Committee and Surf Coast Renewable Energy Taskforce.